A
As you look out on the city space of Washington DC, you'll see two tall, elegant buildings with stunning architecture rising into the clouds. They stand out among the rest as exquisite structures that have stood the test of time as far as design and beauty. Together, these two magnificent structures make up the Washington National Cathedral.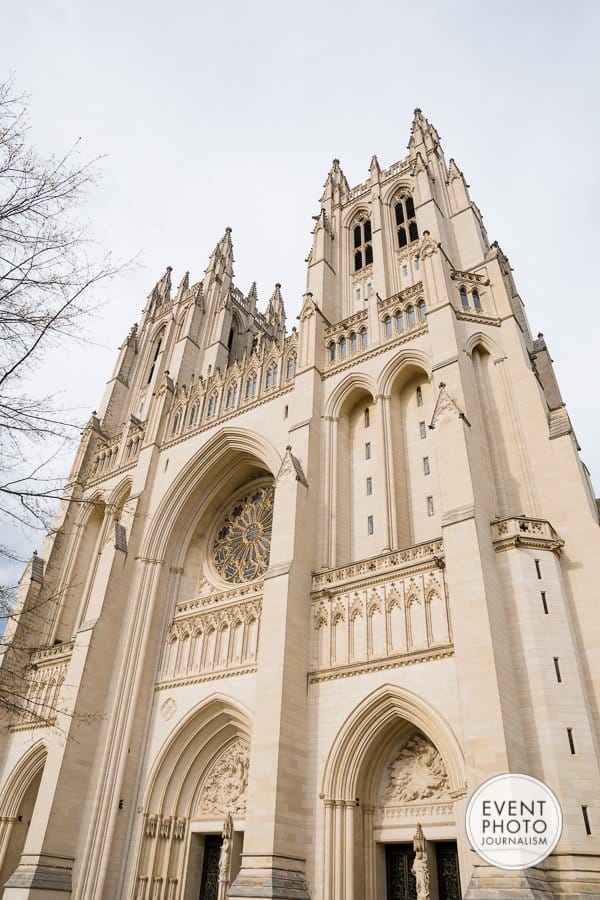 An Event Fit for Royalty
We recently had the pleasure of photographing an extraordinary event held at the elegant cathedral. As we stood outside the steps looking up, we knew that any event held here must be a monumental, but as we stepped inside the grand entryway, it was beyond anything we could have anticipated.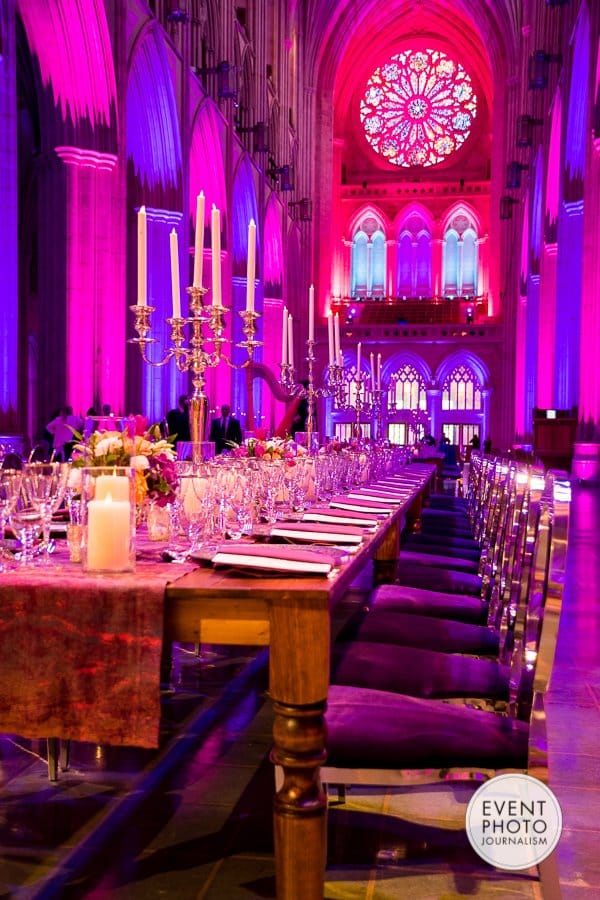 Shades of violet, pink, and blue lighting shone across the carvings, columns, and architectural features, making the details even more exquisite. This looked like an event for royalty.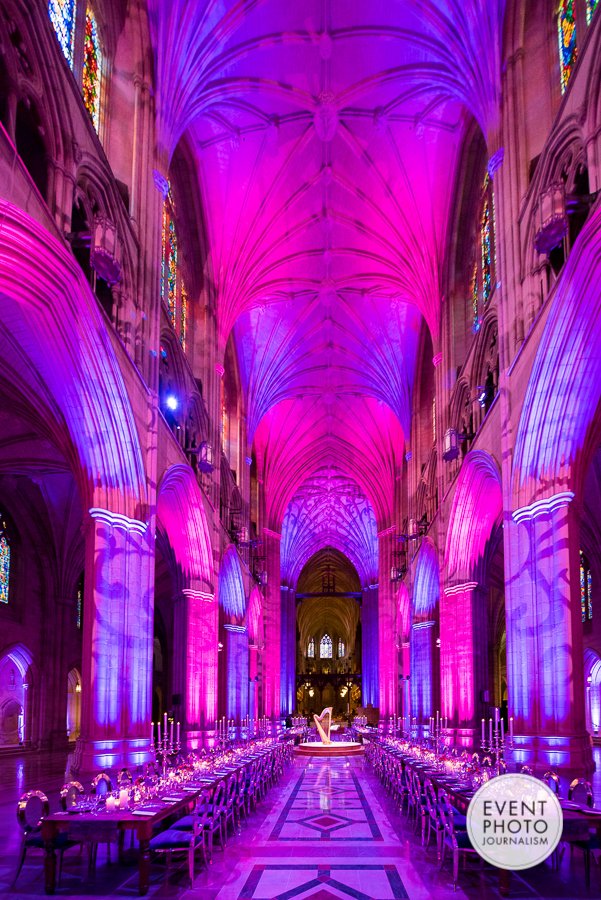 The event designers at Hosts DC, a full-service destination management company, did a phenomenal job (as usual) at fulfilling the vision of their clients with an exceptional experience. Their attention to detail makes them one of the best in the industry!
And we can't forget to mention the other excellent vendors who made this magical night possible: Atmosphere Lighting, Occasions Caterers, Duran Florals Design, and MSE Productions helped take this event to the next level! Congratulations to everyone involved!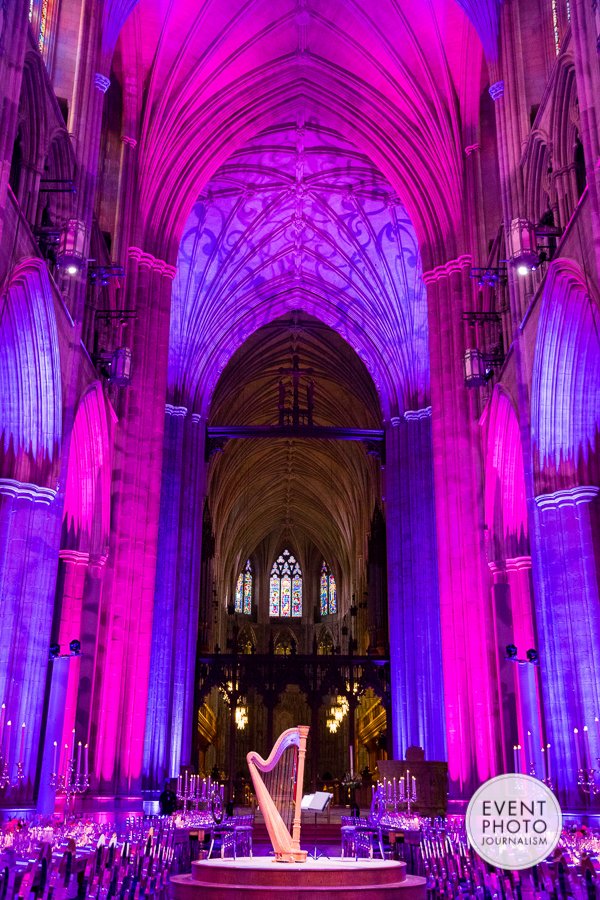 And the accompanying entertainment matched the splendor: a men's chorus sang handsomely, and two harp players made their magic under the center spotlight of the room. Before the dinner and concert, there was plenty of space for guests to mix and mingle down the long foyer of the cathedral as they took in the beauty of it all.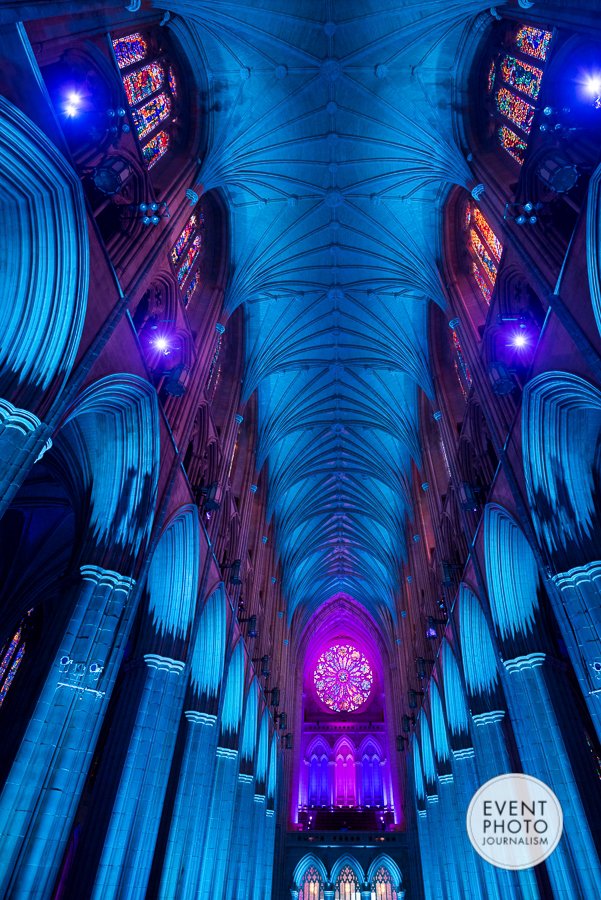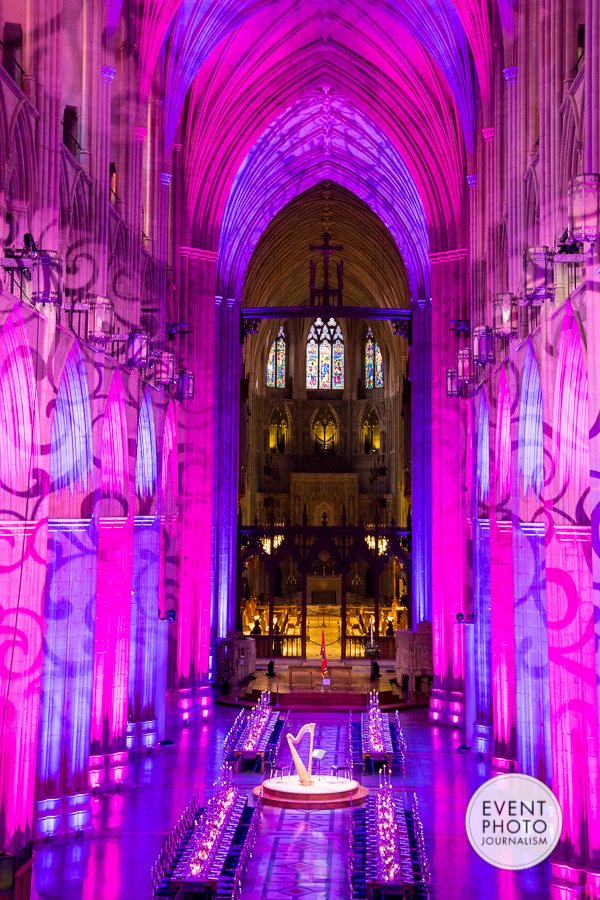 For dinner, traditional candelabras and smaller candles glowed on the tabletops, and the flowers matched flawlessly. It was certainly an evening to remember, and our team at Event Photojournalism enjoyed every minute of photographing it!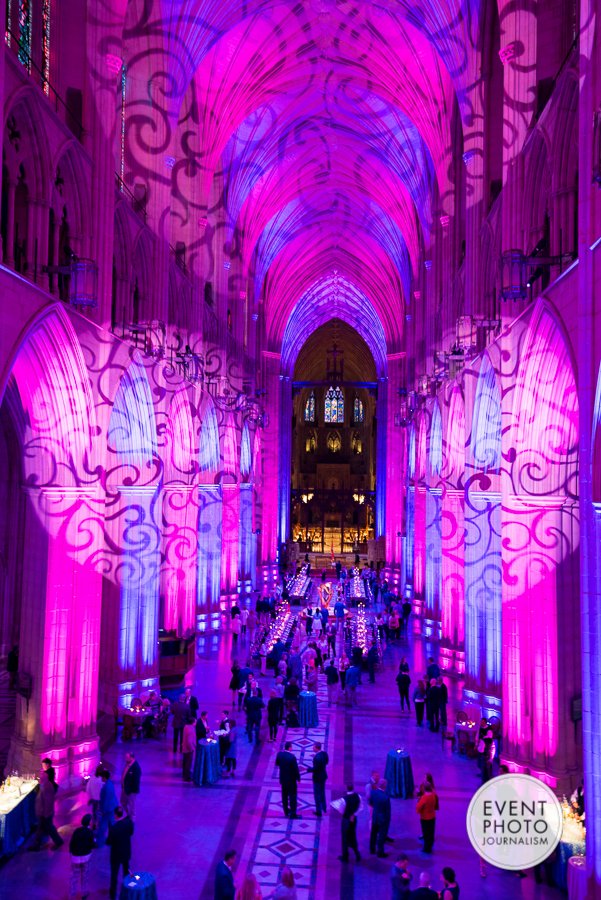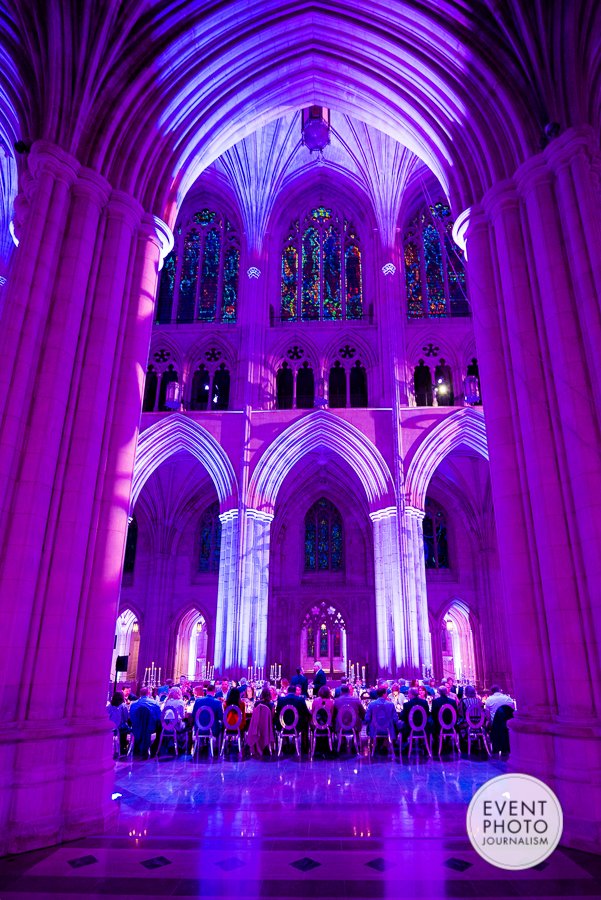 The Washington National Cathedral is located at 3101 Wisconsin Ave NW, Washington, DC 20016. For more information on event rentals at the Washington National Cathedral, visit https://cathedral.org/host-an-event/event-spaces/