W
We had the pleasure of photographing this spectacular event held in the stately Great Hall with a dazzling cocktail reception on the main level. After mixing and mingling, guests were served an exquisite three-course seated dinner on the mezzanine.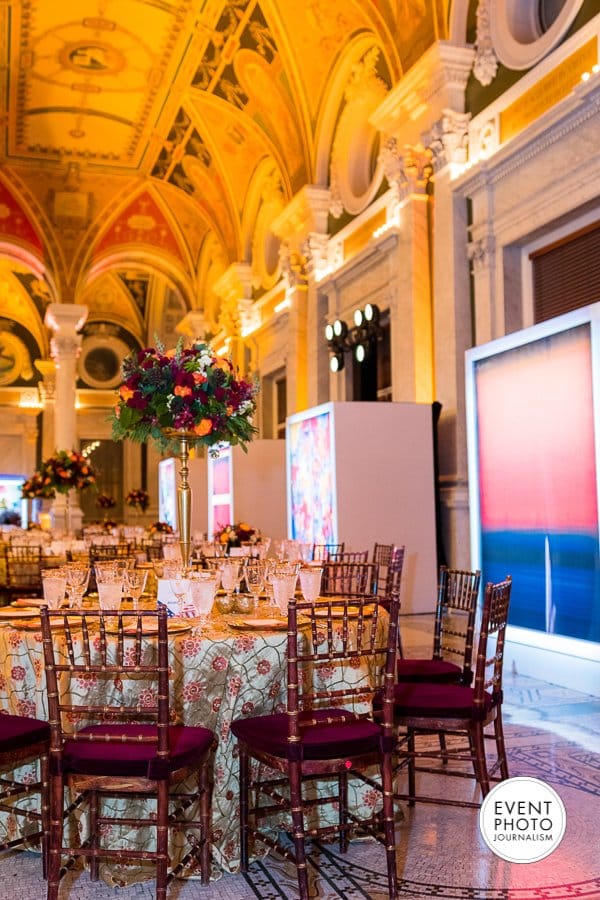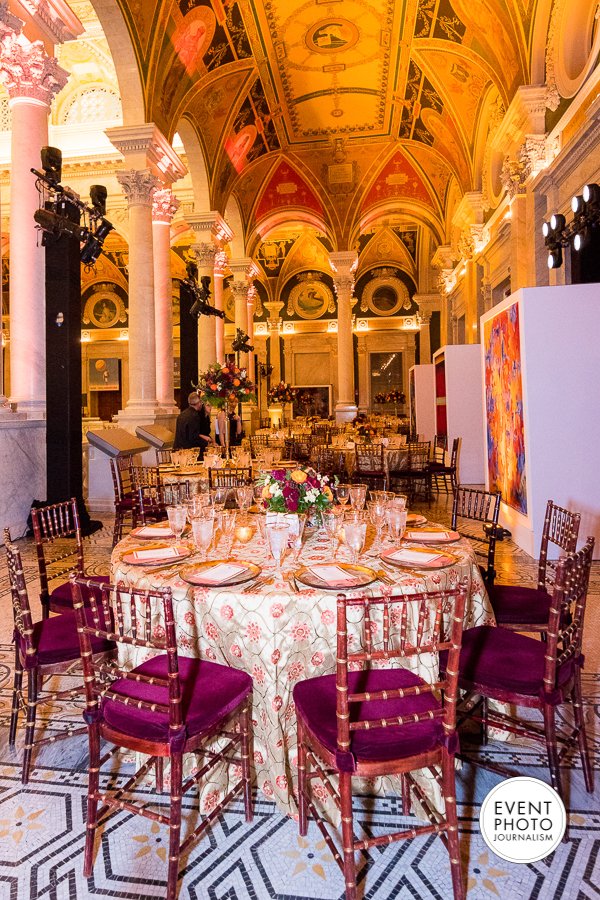 We were blown away by the stunning event produced by CSI DC that included a surprise concert by a cappella group, Afro Blue from Howard University. Make sure to ask the CSI team and Skylark Entertainment Group about the very unique concept that they created for their guests! Hint: something to do with those very cool artwork shadow boxes seen on the sides of the dining area.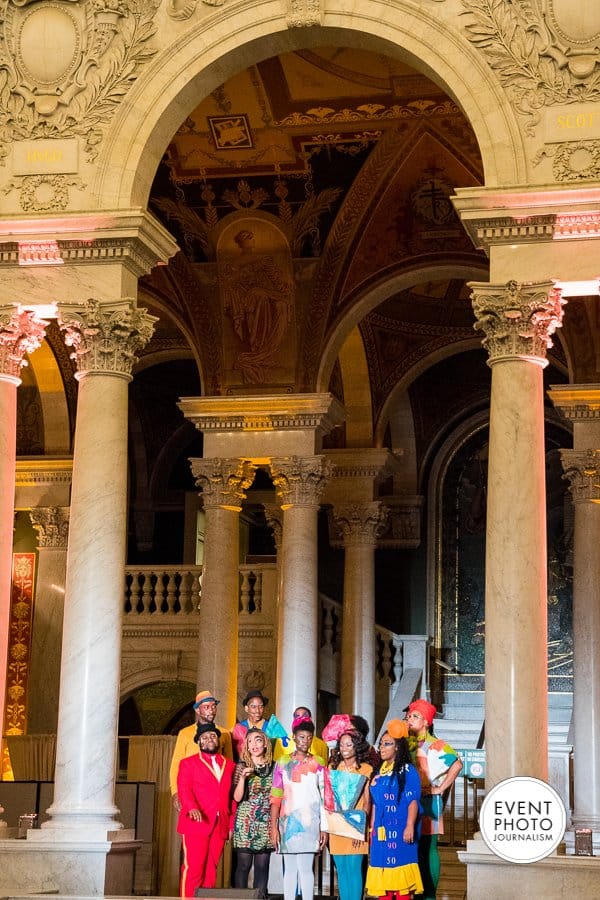 CSI DC is a distinguished destination and event management group that excels in designing and coordinating special events meant to inspire, excite, and captivate. They offer exclusive rentals, coordinate remarkable shows, assist with branding events, and transform venues into magnificent themes through extraordinary décor. They truly are one of the best in the industry, and we are always amazed by their work. They are such a pleasure to work with.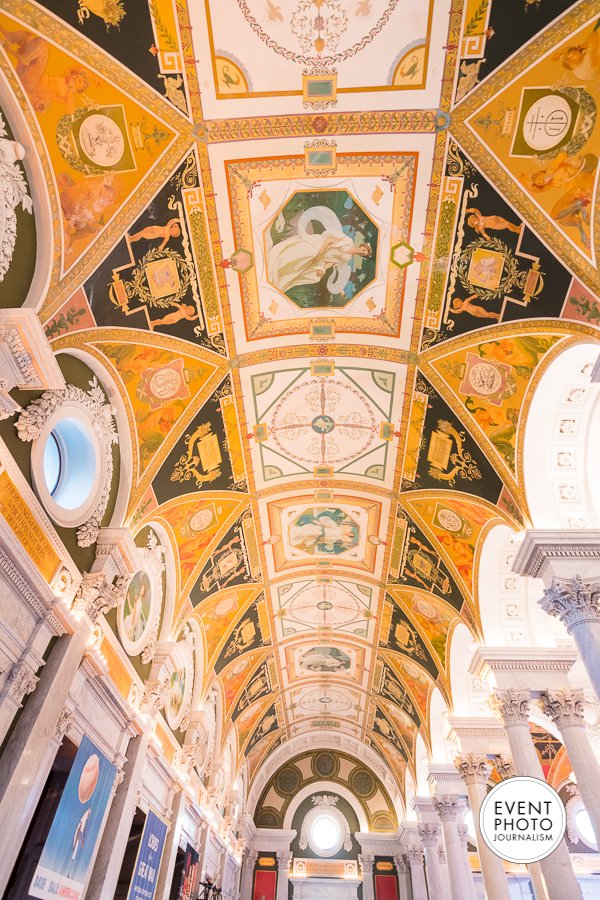 The Great Hall located in the library's Thomas Jefferson Building is a two-story room decorated in the Italian Renaissance style with beautiful murals, mosaics, and vaulted marble ceilings. The lighting makes the ornately painted architecture, columns, and archways look even more regal. All guests who walk in seem to pause for a moment, mesmerized by the splendor. Built in the 1890's, the Jefferson Building is located at 10 First Street, S.E. directly across from the U.S. Capitol.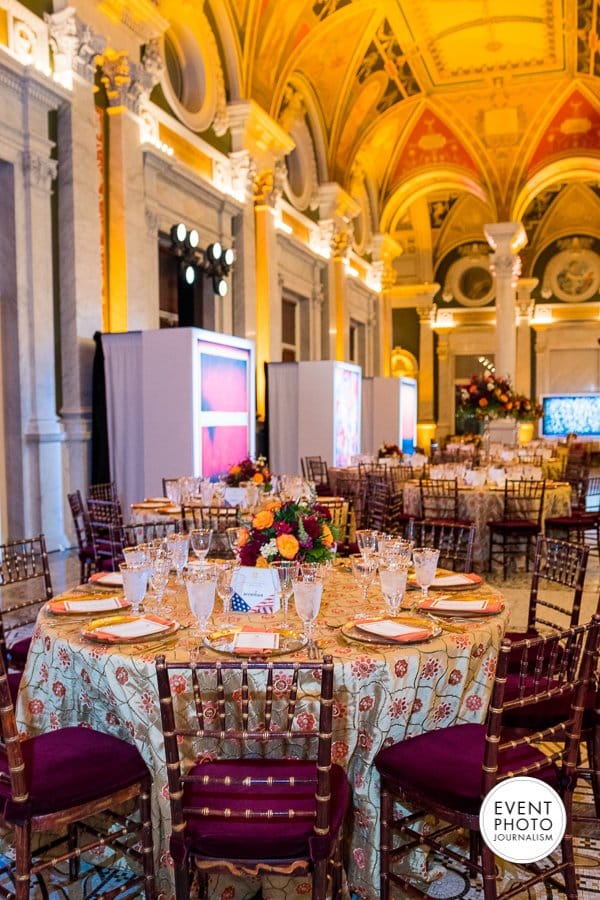 It is truly a site worth seeing—can you imagine hosting an event surrounded by such grandeur? Your guests will be awed by this magnificent space which can accommodate up to 450 people for cocktails and seated dinner and up to 1200 for a standing reception.
In addition to CSI DMC's phenomenal planning, the wonderful entertainment, and exceptional venue, several others helped take this event to the next level. We were in love with the work by:
Susan Gage Caterers, DC Rentals, Syzygy Event Productions, and Event EQ.
Library of Congress
Address: 101 Independence Ave SE, Washington, DC 20540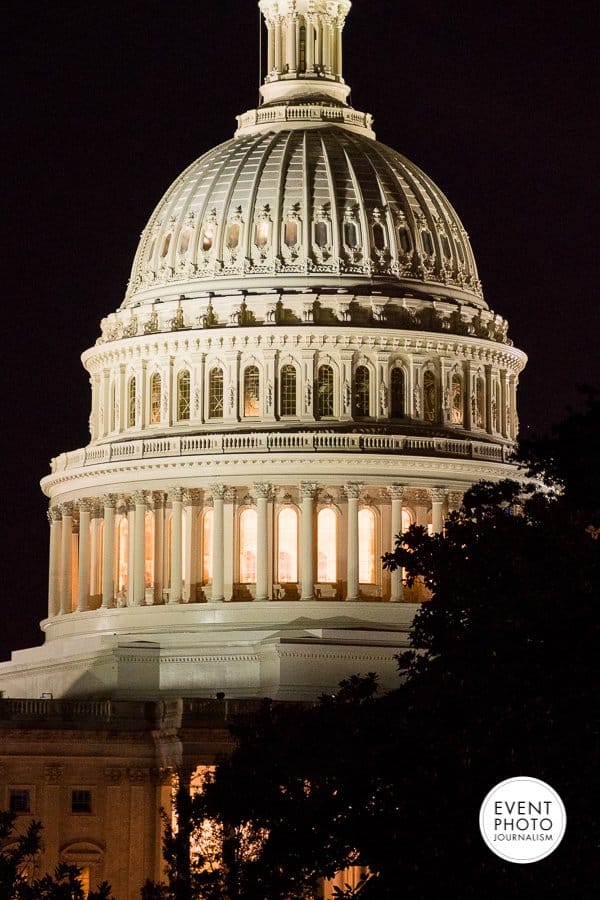 When you are hosting an Event or Conference in Library of Congress Washington DC we are here to help with all of your photography needs. Event Photojournalism offers Head Shot photography, Meeting Photographers, Event Photographers, and Conference Photographers.