T
This is one of our all-time favorite events of the year: the Annual Oscars Viewing Party at The St-Regis Washington, D.C. This blog post features the event held in March 2018, and just by looking at the phenomenal layout, design, and décor, it's safe to say that the real award should go to
Design Foundry for their impeccable sets and event design which transformed the hotel's event spaces into movie themes.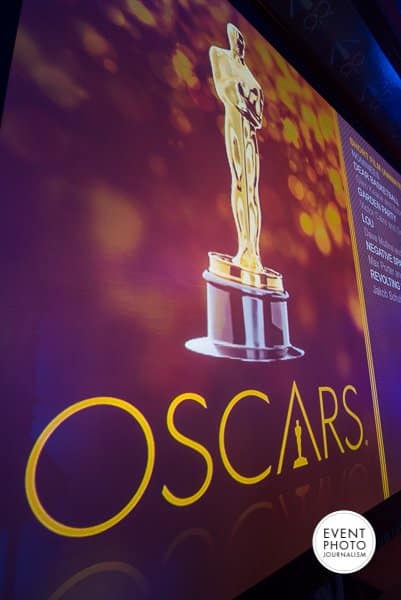 At Event Photojournalism, our team of DC Event Photographers have had the honor of photographing incredible events for over 20 years…and this was by far one of the highlights! The team at Design Foundry are true artists with a vision that is truly Oscar-worthy. See for yourself…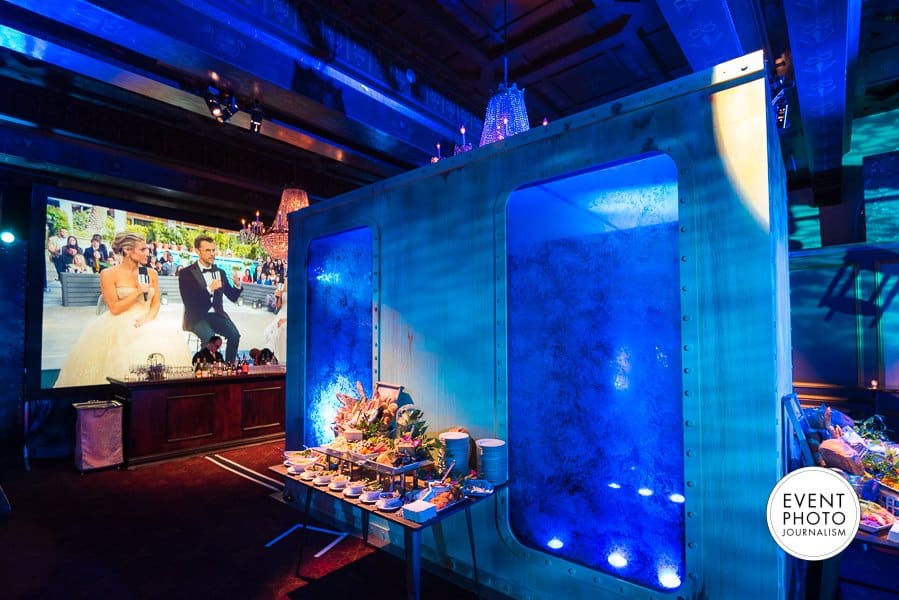 Their flawlessly designed sets engaged and immersed guests into the following 2018 Oscar nominated films including The Post, Shape of Water, Call Me By Your Name and Darkest Hour/Dunkirk.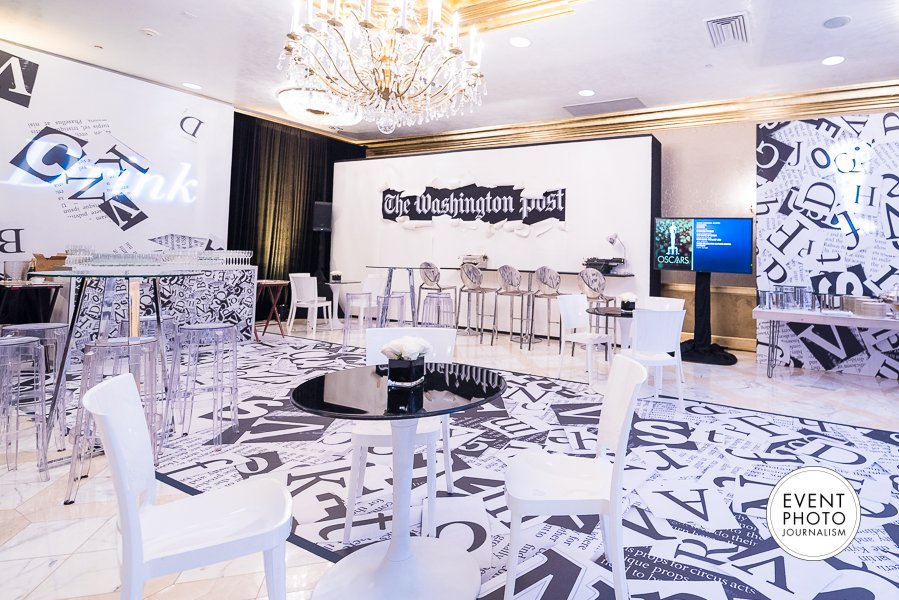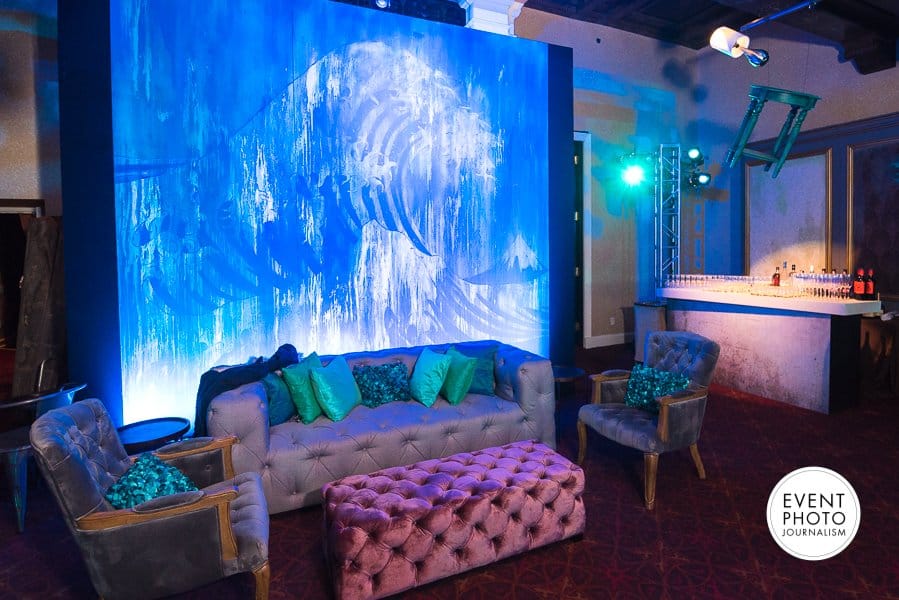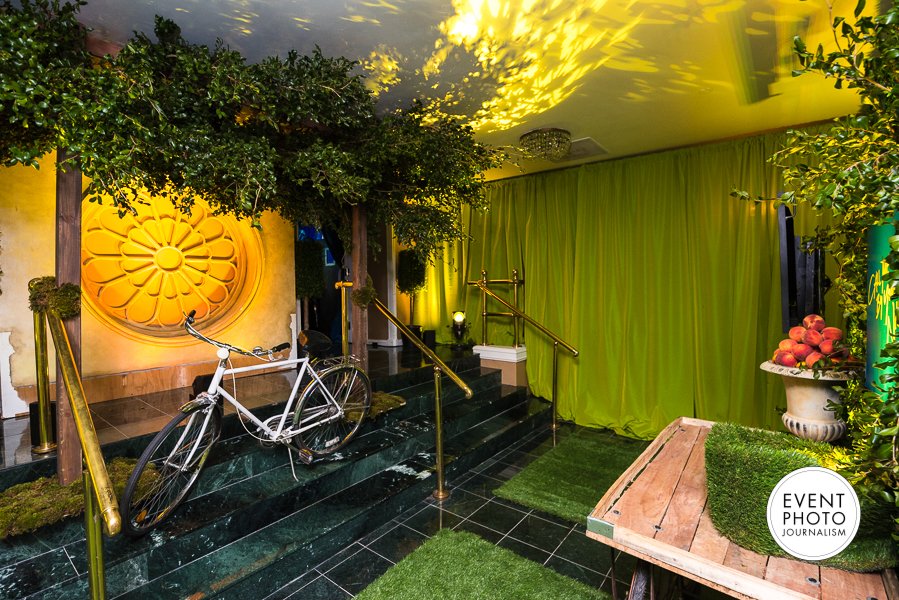 We also have to give a huge shout out of appreciation to The St. Regis Hotel for hosting everything. They were exceptional to work with, and the space was perfect for the event. Everything was a huge hit. As usual, it was truly a pleasure to photograph this remarkable evening.
About the Venue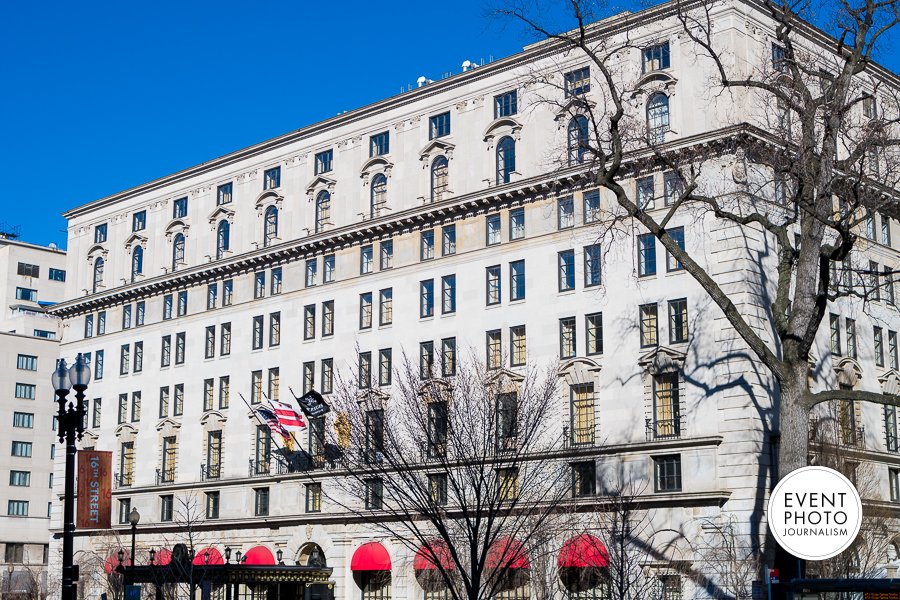 The St. Regis Washington, D.C.
Address: 923 16th and, K St NW, Washington, DC 20006
As Washington's ideal meeting location, The St. Regis Washington, D.C. has eight distinguished meeting rooms. A total of 11,388 sq. ft. ensure successful gatherings from executive round table meetings to grand occasions. The urban oasis of the outdoor Astor Terrace and the spacious elegance of the Astor Ballroom set the stage for luxurious events.

Oscars Viewing in The Astor Terrace
The Astor Terrace was undeniably glamorous as it got dressed up for the Oscars Viewing Party. The tented Terrace served as the Red Carpet Movie Theatre where guests enjoyed live screening of the Oscars.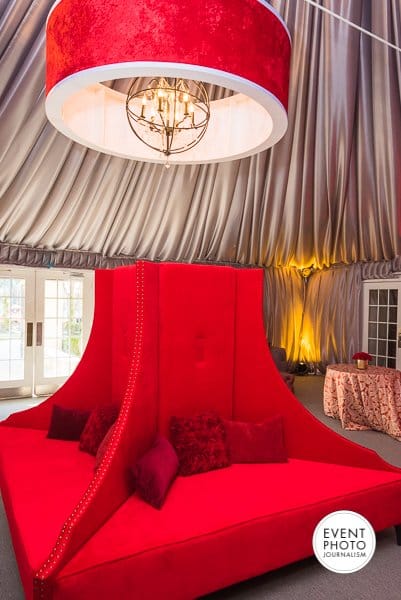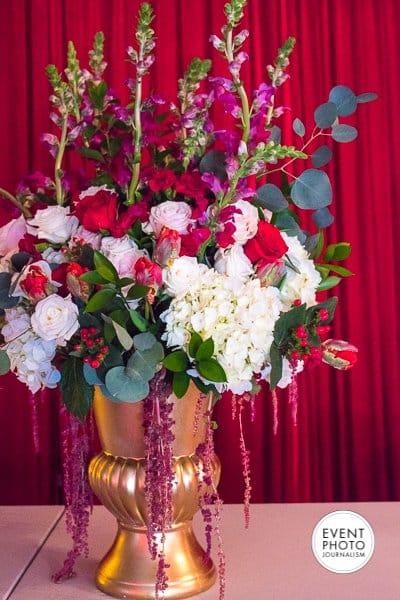 The Post Room
In The Post room, letters in different fonts lined the floor, and a vintage typewriter and a rotary dial telephone wrapped in newspaper added fun accents to the bar area.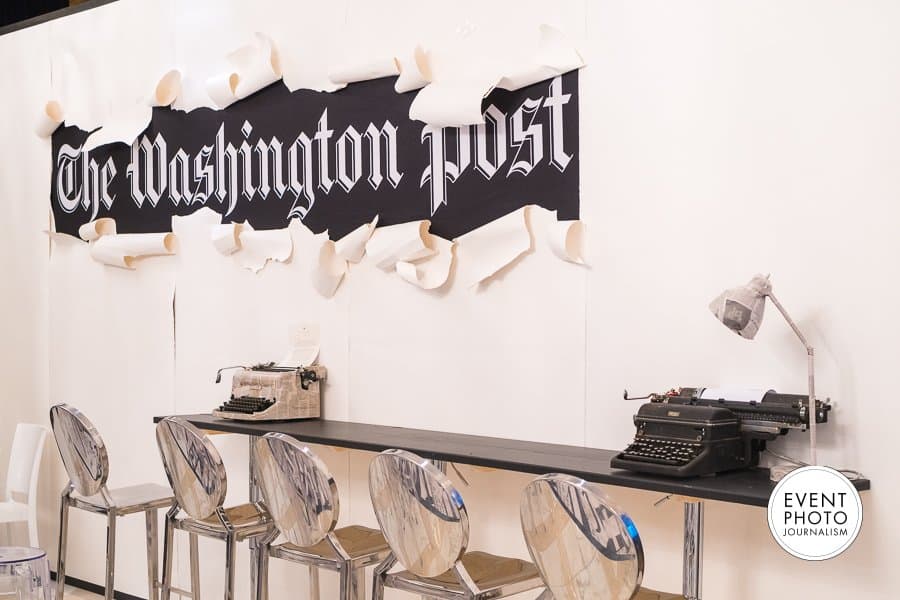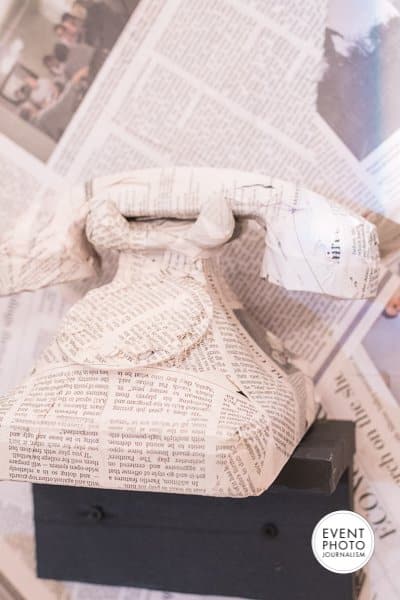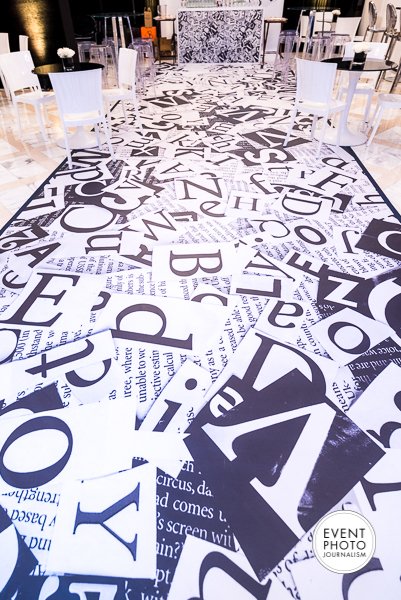 Their work is truly something you would have to see to believe, and it was our job to capture the magnificence on camera. Our team at Event Photojournalism had an amazing time photographing it all.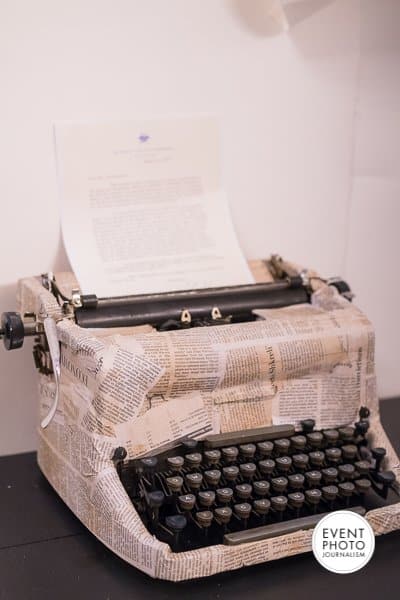 The Shape Of Water Room
In Shape of Water room, cool blue-green lighting filled the room, and furniture hung suspended from the ceiling as if we were all underwater.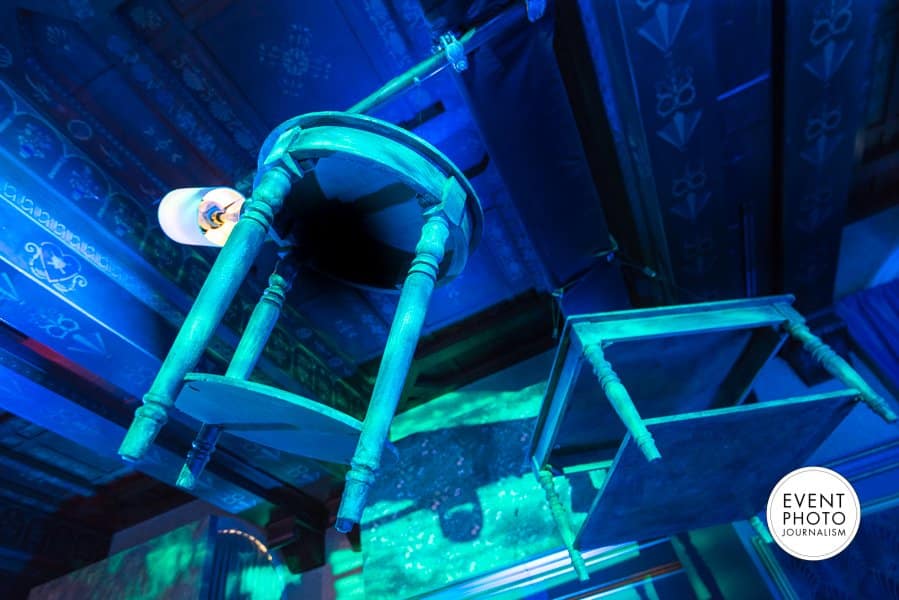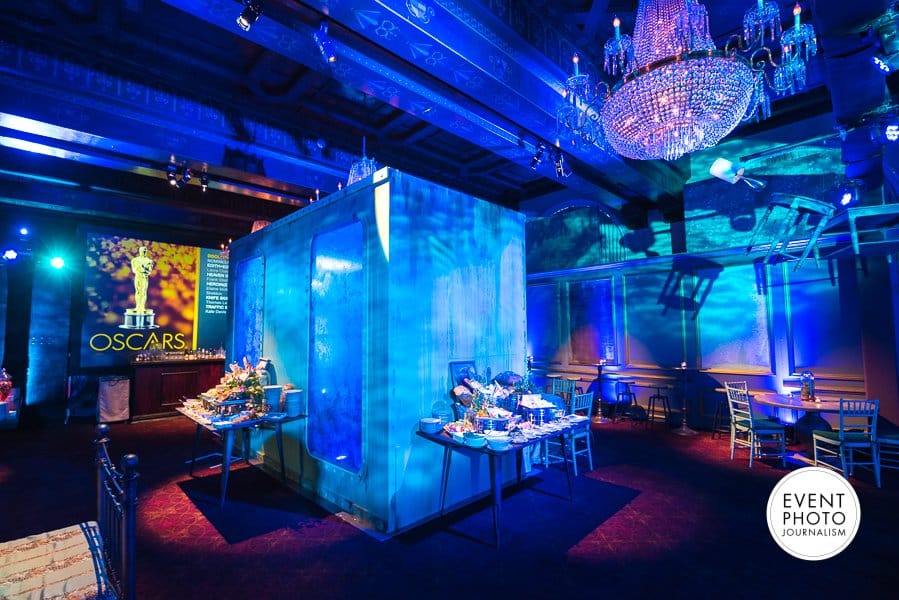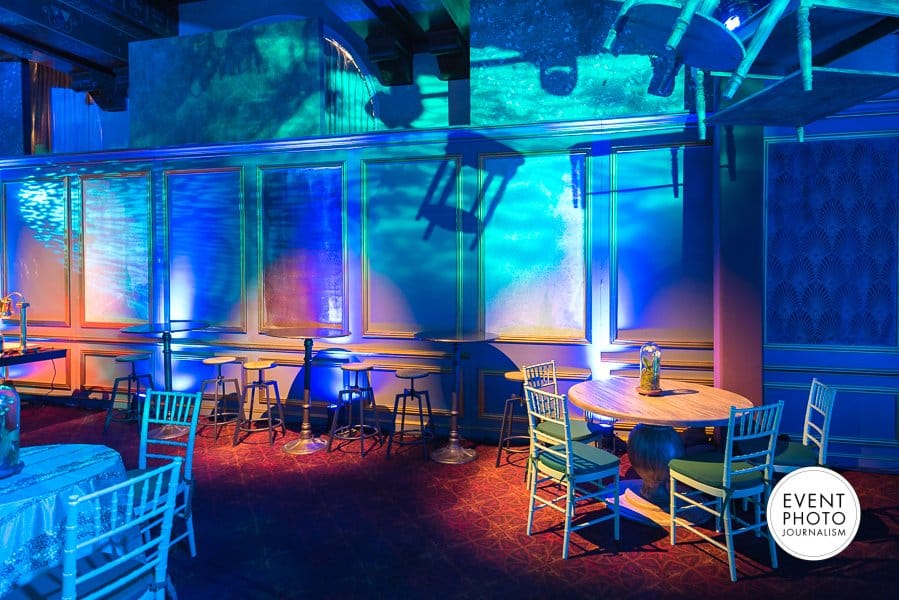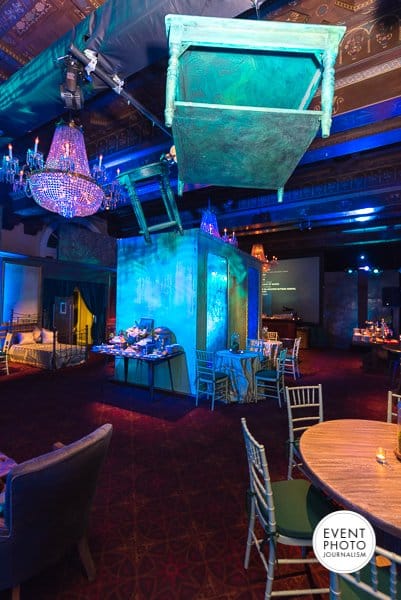 The Darkest Hour/Dunkirk Room
It was everything we could have imagined for an Oscar-themed party, and more! Guests were truly wowed, and everyone spent some time exploring the different rooms and commenting on the splendidness of it all before settling into their seats for the viewing.