M
Mild evenings, gorgeous sunsets, refreshing cocktails. It's hard to stay inside when the fresh air is calling. Summer is the perfect time for hosting rooftop parties, especially after a full day of conference sessions and business meetings! Everyone will thank you for the time to enjoy the views and beautiful weather while unwinding with friends and colleagues.
Washington DC has several spectacular rooftop venues to choose from, but one of our favorites is The Rooftop at The Conrad Hotel. You have to check out this new Washington DC hotel and its fabulous new event terrace overlooking DC and the City Center!
The Conrad Hotel describes itself as a "unique urban oasis set in the middle of Downtown DC," and after photographing several events here, we can attest that their description is spot on! They offer curated experiences and extraordinary service. This is one of the few rooftop venues that provides full panoramic views of the city and Capitol. The terrace is spacious, luxurious, and breathtaking. Your guests will feel like they are part of a wonderful experience rather than just another business event or cocktail hour.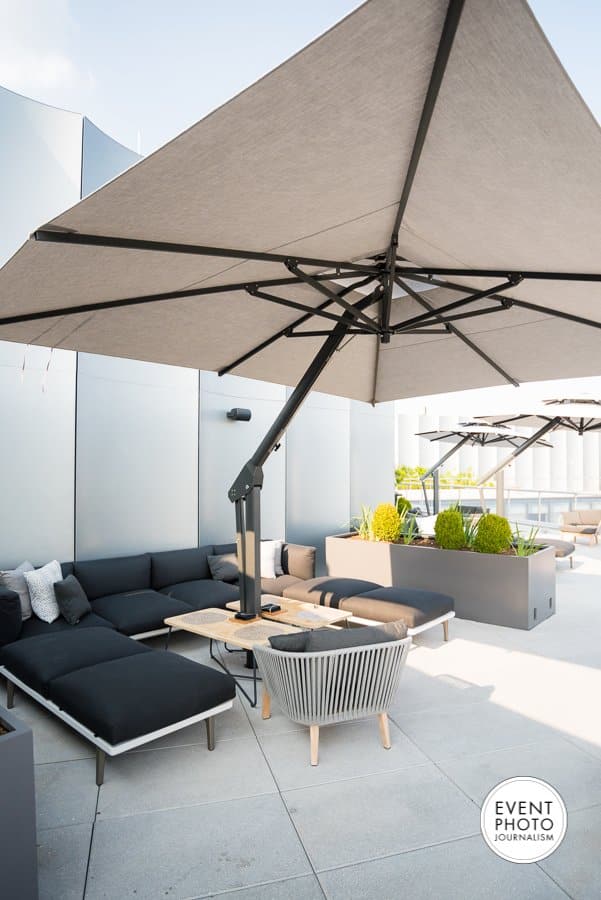 And of course, you'll need a few photos to show off your amazing event. We would love to work with you to capture all of the thoughtful details and memorable moments of the evening so that you can relax and enjoy the party with guests. Later, you'll be able to look back on the collection and remember the great times had by all. Plus, you'll have professional media at your fingertips for marketing and social media use!
Check out photos from some of our client's recent events at The Rooftop at The Conrad Hotel. We have a feeling they will inspire you to experience the lovely venue for yourself! 
The Rooftop at The Conrad Hotel
950 New York Ave NW, Washington, DC 20001
Let's get in touch! Want to hear more of our favorite venues or need photography services for your event in DC? We'd love to hear from you.